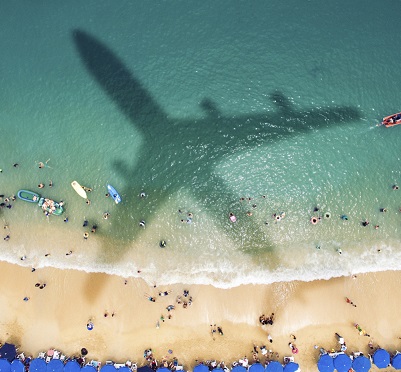 Despite regular calls for its wholesale introduction flexible working hasn't really taken off in legal or to our knowledge any industry sector for that matter.
According to our 2017 Salary and Benefits Benchmarker, 17% of legal professionals work flexible hours although there is a lot of variation across firm type and working environment.
However further research we have carried out into the battle for work-life balance suggests there is an easier win to be had by tackling another element of the benefits package
In-House lawyers enjoy the most flexibility in their working week with 23% enjoying the benefit. It's a different story in Private Practice though; 17% of Top 50 based legal professionals work flexible hours then it starts to fall with 15% of Top 200, 13% of US and International, 13% of Multi Branch High Street, 11% of Top 10 and then just 8% working in Single Branch High Street firms. And according to our 2017 Salary and Benefits Benchmarker flexi-time has moved to the top of the legal profession's most wanted chart this year ahead of above statutory minimum holidays and financial bonus.
Which is all very well and good but ask any Solicitor or legal professional working in the UK's smaller firms what would be their first preference then you will get a different answer. According to Law Society analysis around 46% of all practice certificate holders work in firms with 1 to 10 partners and according to our research lawyers working in single or networked high street offices favoured an uplift from statutory holiday entitlement over the introduction of flexible working. Just 36% of lawyers working in stand-alone high street law firms benefited from above statutory holiday entitlement and 47% of those employed by firms with a network of high street offices. Compare that to 74% of legal professionals working in firms ranked in the bottom half of the UK200 by The Lawyer. Furthermore, holiday entitlement came out on top in 4 out of the 7 categories of legal working environments we identified (stand-alone high street, multi-branch high street, US and International, Top 101-200, Top 51 to 100, Top 50, In-House).
Flexi-time did not even rank in the top 5 loyalty driving benefits we identified when we published our 2017 survey. We measured the retentive qualities of each benefit and enhanced maternity/paternity leave came out on top, bonus next best, car allowance third, holiday entitlement fourth and number five was PMI/Dental cover.
Whilst law firms remain reluctant to roll out flexi-time across their businesses could they score immediate productivity, job satisfaction, retention and attendance wins by dragging holiday entitlement into the 21st century? It's just a thought, that is supported by data gathered from 3,000 respondents to our 5th annual Salary and Benefits Benchmarker.
If you would like a copy of the legal sector benefits package table we have put together, to aid your decision making or research then email my colleagues on marketing@douglas-scott.co.uk who will be happy oblige. Out of courtesy let us know the reason for your enquiry as it will help us plan for similar topics in the future.
Jonathan Nolan
Associate Director at Douglas Scott Legal Recruitment