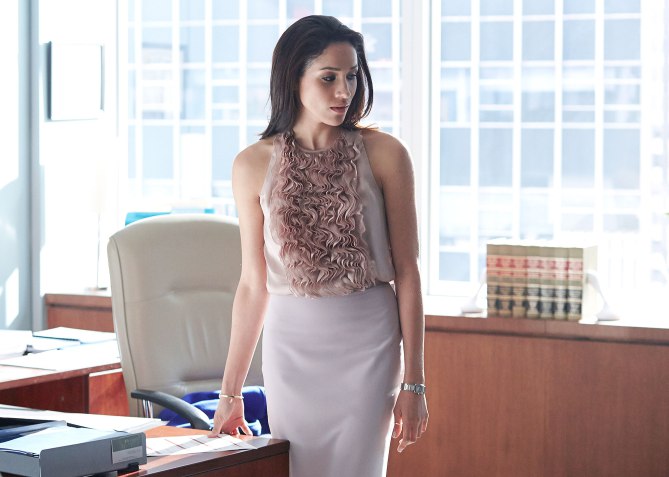 It's official; we'll be having ourselves another royal wedding come spring 2018. And while the rest of the world asks 'what life will be like to marry a Prince?', we consider Meghan Markle's on-screen character, paralegal Rachel Zane and look at what it's like to be the other half of a lawyer. Here are some of our favourite on-screen lawyers from across the pond.
You might always be wrong but the confidence is compelling
I beg you to find a character as outrageously self-assured as Suits' Harvey Specter. His confidence in himself, his abilities and opinions is perceived by many as cockiness and it's no surprise this trait can wear thin in his relationships. But his confidence allows him to stay calm in troubling situations and is ultimately what makes him an excellent lawyer. While clearly an extreme example, confidence, or what some may call 'over-confidence', is a trait found in many successful professionals. Loved ones will know all too well that a lawyer can make a case for always being right…
Success at the office can lead to the limelight
At the beginning of season one we get to know Alicia Florrick as 'the good wife'; a wife first and foremost to her state's attorney husband coming back into work after raising her children. As Alicia grows as a lawyer, we see her step from out of her husband's shadow and perception of her and her relationship shifts. She is no longer 'the good wife', but the good lawyer, the good friend, the good businesswoman. Success in any industry can leave partners feeling inferior, but a good partner will not be threatened. Away from the screen, take a look at the Clooneys. While George has recently confirmed he will be taking a step back from acting, wife, Amal, will remain in her position as a world-class barrister at Doughty Street Chambers.
Be prepared to work hard and play hard
Finding a work-life balance can be difficult in any industry, but in a world where more hours generally equates to more prestige, finding that balance can be difficult. Thankfully the times are-a-changing in the real world. Miranda Hobbes from Sex in the City is a great example of someone trying to find that balance. Her unwavering dedication to her job costs her a relationship on more than one occasion. Regardless of this, she holds her friends dear and is a loyal and supportive companion. The high stress that comes with being a lawyer can also put immense stress on personal relationships and finding equilibrium between success at work and success at home can be a difficult one to crack. Long-lasting relationships are the ones where the partner accepts that sometimes they'll sometimes be eating dinner alone, but in return they get to spend their life with a passionate, understanding and brilliantly sharp individual.
Meanwhile, if you're looking for a new role and Rachel Zane's doesn't fit the bill, have a look at our latest vacancies
Image: Shane Mahood/USA Network/NBCU Photo Bank/Getty