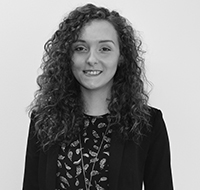 The 2017 Douglas Scott Salary Survey revealed that 17% of Juniors were very happy in their current role and that 29% were likely to move roles in the next 6 months. This is contrasted with 20% of Seniors who expressed they are very happy and 24% who indicated that they were likely to move roles. Recruitment Consultant Lara Shannon delves into the increasing trend of high junior staff turnover within law firms. She provides a brief analysis of 5 key and common influences, from internal firm structure to external personal motivations, that prompt a candidate to move onto pastures new.
"Across the board, a high turnover of junior staff such as Legal Assistants and Junior paralegals is a common trope. No matter how large or small the firm, and no matter what the unique selling point is, for junior candidates the grass often looks greener on the other side. The recurrent theme amongst the continuous influx of Legal Assistants and Paralegals that is almost always raised is, in its most reductive term, 'career progression'. But, if we dig deeper into the motivations of a staff member at the beginning of their legal career who is looking to make a move, there are some very simple truths to be told.
1). High Expectations
Both recent graduates and experienced Solicitors have spoken with me about how not all areas of law are created equal in the eyes of law schools and careers guidance sources. The general trend I am hearing from graduates is that Corporate and Commercial avenues are emphasised. Often taught to expect a seamless glide into a top tier training contract, moving into an area of law they did not plan for at a junior level can sometimes feel like a crash landing. The work of a Legal Assistant pales in comparison to the expectations of gritty dispute resolution.
2). Lack of Contact with Senior Staff
Another recurring observation from Junior level candidates who work within larger firms is that there is an expanding detachment between themselves and their more senior colleagues. In short, they feel that they are not getting enough contact with the experienced Solicitors and Fee Earners that is desired. Any exposure to the inner workings of qualified life is a step in the right direction for graduates with high hopes and ambitious career goals.
3). Further training
Leading on from above, career progression is a two-pronged beast. Understandably, firms cannot pander to the internal progression of a junior workforce in a way that puts the overall expansion strategy off balance. Yet, promoting a sense of development by offering further training in relevant areas of the legal processes will always motivate a candidate to stick with a firm. Repeating the same set of responsibilities for over a year with no sign of further development or career advancement on the horizon is a huge motivator for a candidate to look elsewhere.
4). Better Processes Elsewhere
With firms upgrading to the latest technology, outsourcing secretarial work, and streamlining their internal processes; disorganised systems and outdated technology can become a bug bear when candidates have the option to move to a more modern and tech-savvy working environment.
5). Bad Pay
This may seem obvious, but nevertheless it's always going to be a relevant factor. As competition raises the stakes and rising stars learn quickly, the lack of a pay rise is always going to make the grass greener on the other side.
We can't change the market. But hopefully, with careful tuition and a management of graduate expectations, maintaining promising young talent through an active strategy of succession planning, and forward thinking, the hiring managers of tomorrow can be created".