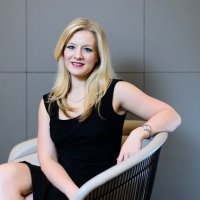 Leanne Maund rolled the dice and relocated to London. An Associate Solicitor in Mishcon de Reya's Corporate department her day to day role involves advising on mergers and acquisitions, private equity and general corporate governance across a variety of sectors, including healthcare, pharmaceuticals, transport and leisure.
Tell us a bit about Mishcon de Reya and your role there…
We have over 400 lawyers, specialising in a range of work for both businesses and individuals. A large amount of our work is international, including the corporate transactional work in which I specialise. My role involves private equity and M&A deals, as well as investments, joint ventures and general corporate governance.
What aspects of your role give you the most satisfaction?
I've always been interested in business, and being a corporate lawyer at Mishcon gives me the opportunity to work with some really interesting entrepreneurs and companies. Mishcon's client base includes a lot of relatively young and fast growth businesses, such as our clients in the technology, leisure, fashion and media sectors.
And what are the most challenging elements?
For any corporate lawyer, the nature of our deals mean the hours tend to be longer when heading towards completion, and occasionally you are working to what feels like an arbitrary deadline outside your team's control. As such, having a good team around you is particularly important in this kind of work.
Was it a straight-line journey into legal or could you have taken another career path?
I think I'm in the minority in that I always knew I wanted to be a lawyer. It was a risk, but I never really had a back-up goal or "hedged my bets" in terms of making choices about my career. I didn't want to do anything else.
Who has been the biggest influence on your legal career so far and why?
My dad. He has nothing to do with the legal profession but he is the most hard-working person I have ever known and gives me the confidence to make bold choices and stick by them.
What's your greatest career achievement to date?
My year as Chair of the Junior Lawyers Division of the Law Society. Representing 70,000 junior lawyers across England & Wales was an absolute honour; particularly at a time of huge change, such as the abolition of the regulatory minimum salary for trainees and key consultations on the SRA's plan to replace the current system of qualification with the new centralised assessment.
Who do you admire outside of the legal profession?
Dame Ellen McArthur, Karen Brady, Michelle Obama (although she is a lawyer!).
What were the biggest challenges you faced relocating from Nottingham to London?
Figuring out which part of London I wanted to live in and actually finding a place to rent. The market in London is completely different - I'd look at flats online but they would be gone by the time I could make it down to London to view them. In the end, I ended up just booking an appointment with two estate agents one Saturday, viewing everything they had available on the day and picking one. It was a logistical nightmare.
Have you got any tips for Solicitors and other legal professionals who are considering moving to London?
Do as much research as you can both in relation to where you want to work and live. London is so diverse, and the difference in culture from firm to firm and in lifestyle across different areas of London is pretty stark.
Where should they go for a night out with friends?
Cahoots in Kingly Court – only in London would you find a 1940's swing bar in an old underground station, complete with bunting, air raid sirens and cocktails served in tin mugs.
Thanks Leanne