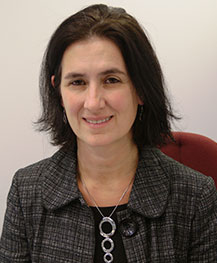 Rebecca Hilsenrath is CEO of LawWorks. Prior to this, she worked at Linklaters and then in the Government Legal Service. Rebecca has extensive experience of school governance, is a trustee of the National Pro Bono Centre and the Mary Ward Legal Centre and was also included in the Times 2012 Law 100 list.
Next week, November 4th - 9th is National Pro Bono Week.
1. What does your Twitter profile say?
Chief Executive of LawWorks. Passionate about access to justice and the lakes and mountains of mid Wales. Mother of four teenage boys and surviving so far.
2. Why Law and why your particular area of expertise?
I went into law partly out of interest and largely because I never had the self confidence to be a writer. I stayed in law because I went into the Government Legal Service and became fascinated by and committed to working to support the rule of law and access to justice. And that has given me the confidence to write. I am donating the royalties of my next e-book to LawWorks.
3. Tell me about the work that LawWorks does and as Chief Executive, what is the remit of your role?
The objective of LawWorks is to try to promote strategic and collaborative pro bono legal services, so that a limited resource can be used as effectively as possible. We run a range of legal services through which our members volunteer - brokered casework for individuals and community groups, free legal advice clinics, electronic advice and a number of advocacy projects. All the hard work at LawWorks is carried our by a very committed and experienced team. As CEO, my main role is to support them, promote the charity and set a strategic direction, which means I spend a lot of time drinking tea and making friends with inspirational people.
4. What do you enjoy most about your job?
The variety; my pride in LawWorks and the importance of what it does; the fact that I get back much more than I put in.
5. In these tough economic times; what is the most challenging element of your job?
Prioritisation when there is so much to do; remembering, in my natural inclination to be positive, that for some there are too many obstacles in the way of optimism.
6. In your view; what does the future hold for the Legal profession, what will be the 'next big thing' in the Legal industry?
I think the challenge for the legal profession will be a journey towards a smaller number of larger providers and, alongside that, the knowledge that there are so many people that we cannot help. I think for many who went into the law to make a difference, that's hard. I also think that going forward we may be looking at a different relationship with the community - putting more effort into helping people help themselves and trying to narrow the gap between the expertise we have always kept internal to the profession and raising understanding in the community.
7. Who's been the biggest single influence or inspiration in your career and why?
A line-manager I had in the Government Legal Service who was prepared to admit to clients in front of me that a mistake they had identified in my work was his not mine. It taught me that you can be a bigger person and command more respect by admitting to error.
8. What advice would you give to an ambitious Solicitor at the start of their career?
Thing big and think flexible. There are a vast range of things you can do with a legal qualification which lie a good journey away from traditional private practice. Remember that law belongs to everyone.
9. It's National Pro Bono Week starting on 4th November - what role will LawWorks be playing in the weeks activities?
The key event for LawWorks will be the launch of the results of our annual survey at DLA Piper on the morning of 7th November. We will also be supporting a range of other events, including the "Question Time" launch on Monday 4th and a talk I am giving in Kent on Wednesday 6th.
10. Along with your role at LawWorks you are also a Trustee of The National Pro Bono Centre - why do you feel so passionately about access for all too legal services?
Access to justice is the fundamental democratic cornerstone for the implementation of human rights. It is very easy to overlook what real need looks like and to underestimate the obstacles that face most individuals in seeking legal support. On a personal note, I believe that a functioning community depends on appropriate contributions from all members of society, and what I and fellow lawyers have to offer is legal skills. I'd make an appalling plumber or architect.
11. I understand you are a keen walker? what's your favourite view in Mid Wales?
The view from my front door.