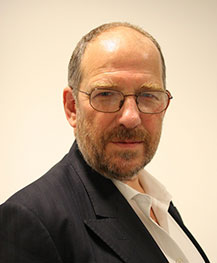 Bob Nightingale MBE is the Chief Executive and one of the founders of the London Legal Support Trust. He has over 35 years' experience in running free legal advice centres and engaging volunteers from the legal profession.
1. Please tell us about the London Legal Support Trust.
The Trust was founded in 2003/4 to act as a conduit for City firm lawyers, law firms and chambers to support free legal advice centres where lawyers work on low wages helping poor and vulnerable people.
The Trust's main activity is event fundraising. The annual London Legal walk is the largest of those. It is a 10km "after work" walk around the centre of London. It started in 2005 when 330 walkers raised £37,000. In 2013 , 7000 walkers raised over £1/2 million. More recently we started "Walk the Thames in which several hundred walkers, again mostly lawyers, walk 20 miles a day from Canary Wharf to Putney over a weekend. Some walk one day and some walk two . Last year that added over £50,000 to the fundraising.
2. And how is, for want of a better word, business?
Event fundraising is becoming increasingly difficult with the recession. There are less people with money to donate and more charities chasing it. We have been fortunate than some charities as we have offset that problem by increasing the number of people fundraising.
3. What do you enjoy most about your job?
One great thing about the job is that all the lawyers I meet are kind, generous ones. If there are mean and nasty ones as is alleged, they don't come near us!
4. You were one of the founders of the trust - what did you do before?
I created the Trust with two other people, David Mackie CBE QC (now His Honour Judge Mackie, then head of litigation at Allen & Overy ) and Richard Dyton , partner at Simmons & Simmons. I've worked in legal advice centres since 1974 and know the need for financial support. Richard and David led pro bono teams that were really helpful to my Law Centre and were therefore really supportive.
5. What impact has the attack on public funded legal services had on society?
The effects of the legal aid cuts are already being seen with the poorest and most vulnerable people suffering at the hands of bureaucracy with no one to help. Wrong decisions by local or national Government agencies can devastate people's lives. The worst off are in no position to help themselves in that situation and there is no longer anyone to stand up for them in many cases.
6. How do individuals and firms make a difference?
It's just impossible for fundraising or volunteering by lawyers to overcome all of the damage done by the funding cuts. Nevertheless, we can ensure that thousands of vulnerable people receive help who would otherwise have been denied .
7. What is your greatest personal or professional achievement so far?
On a personal level I think that creating the Trust has been my best success. I was awarded an MBE for services to Justice and a Lawyer lifetime achievement award before starting the Trust but I think the Trust has capped the other achievements.
8. Who's been the biggest single influence or inspiration in your career and why?
My wife has had the biggest influence on my career. She made me start wearing a suit!
9. Please tell us a little bit about your journey - growing up, education, family, hobbies, career path etc.
Since 1974 my work has always involved scrounging favours from lawyers; Mostly free work for the first 20 years and then increasing corporate donations as well. Fortunately for me and for the clients of advice centres, lawyers and their firms are more generous than they are normally given credit for.
10. Country pub or trendy bar?
Country pub.
Thanks Bob