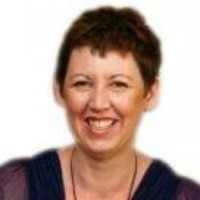 In March 2012, the Solicitors Regulation Authority licensed its first three Alternative Business Structures. This month we interview Berni Summers from Oxfordshire based John Welch and Stammers, one of those first ever ABSs. Berni was the Practice Manager for twelve years before becoming a non-Lawyer Managing Partner in 2012.
Tell us about your firm... John Welch and Stammers was established in 1932. It is a three Partner high street practice in the market town of Witney in Oxfordshire. We cover most areas of law to include; Matrimonial, Commercial and Domestic Conveyancing, Corporate and Company, Probate and Litigation. We are trying to retain our ethos of the 'traditional law firm'.
Would you describe John Welch and Stammers now as a Legal Services Brand or as a Law Firm? Law Firm!
Has anything in the business changed in the last twelve months? We received a lot of press with regards to having the first ABS license. This has definitely raised our profile in the area with existing clients, and new clients and businesses alike. We have certainly been busier since we got the license and in particular have found that a lot of clients that went to other Solicitors when previous Partners retired have come back to us!
What do you enjoy most about your job? Being a Manager in a smaller practice means that rather than pointing the finger and overseeing others I am hands on in all management tasks. Although the responsibility of this can be challenging at times, it means that I perform a variety of tasks throughout the day and the job is never boring!
What is the most challenging element of your job? It is a very busy position and although you can try and plan your day, it is very rare that you ever get to do what you want to do when you want to do it as there are always interruptions!
What does the future hold for the legal profession? I truly believe that a well-managed legal practice has a very bright future! There is a place for all types and structures of law firms, you just need to find your market and work at it!
Who has been the biggest single influence or aspiration in your career? My father. I am one of five girls and he truly believed that it was his responsibility to bring us up to be successful and independent. I remember him telling me and my sisters when we were younger that gone are the days when women could sit at home with their husbands earning the money. He instilled in us all the ability to achieve, he always told us that we could be whatever we wanted to be and we all are!
What advice would you give to an ambitious legal professional at the start of their career? Make sure you know your 'stuff', be conscientious and, very importantly, be confident in yourself!
What has been your greatest achievement so far in life? My two children who are 5 and 13!
Where did you last holiday and where is next on your list!? My last holiday was a family one to Spain and we are going to see Father Christmas in Lapland with the children in December!
Please tell us a little bit about you? I left school without much in the way of qualifications. My father wanted me to do a degree in Maths the prospect of which horrified me so I ran away to work catering (makes a change from the circus!). I did a management course in catering and gleaned huge amounts of experience in accounts and customer service etc. I loved catering but soon came to realise that I was not going to earn my fortune this way so I then went back to college, got a few qualifications and then went to work in finance but found it boring! I started working for John Welch and Stammers in 1995; I was offered the new position of Office Manager by one of the Partners who were acting for me at the time. He decided I was just what JWS needed and I jumped at the challenge! I have been here ever since. I became Managing Partner in April 2012.