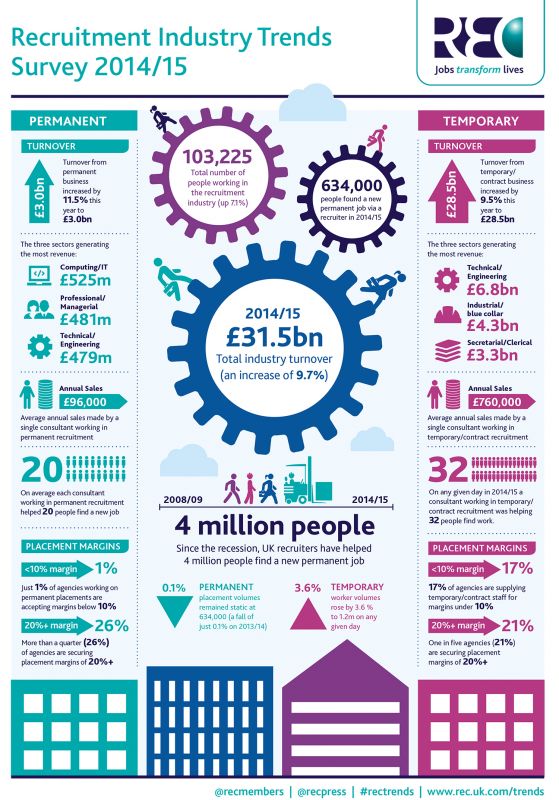 The REC - our governing body – has published its latest annual report valuing recruitment industry turnover in 2014/15 at £31.5bn which is a year on year increase of 9.7%. This means that recruitment could have taken over legal in terms of contribution to GDP – in August 2014 The Law Society forecasted that the legal services market could be worth £30.54bn in 2015.
According to the report 634,000 people found a permanent job through a recruitment consultant last year and on average each recruitment consultant makes 20 successful introductions a year. 90.5% of the recruitment industry's turnover is made up of contract revenue with permanent placements chipping in £3bn.
Interestingly the REC valued the legal recruitment sector at £43m with £38m coming from 7,500 permanent placements. It is the first year legal has appeared as a stand-alone discipline and based our 10 plus years in legal recruitment we think that has come in a little bit on the low side - like should be more like double.