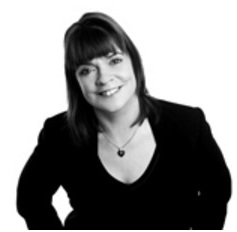 Initially qualifying as a Solicitor, Margaret McDonald is now a Barrister specialising in Personal Injury and Costs and also sits as a Deputy District Judge once a week.
From a family of lawyers there was always a chance Margaret would make it in legal but if law hadn't have got her then she would have quite fancied becoming the next Sarah Beeny.
We discovered this and more when we interviewed Margaret for Touchpoint.
What made you decide on a career in the legal profession?
I come from a family of lawyers, I was brought up in the law so I couldn't envisage any other way of life.
You were a Solicitor in a previous life. What made you decide to make the transition? Do many Solicitors successfully switch codes?  
I always wanted to go to the Bar, but was persuaded that being a Solicitor was a more secure way of life. As a Solicitor, I only ever did litigation and mainly did my own hearings when the opportunity arose.
I then transferred to the Bar and I think my years of experience as a solicitor has made me a better Barrister. It makes me a better Barrister, particularly in areas such as client care, with Witnesses at Court. I understand the pressures that my Instructing Solicitors are under & always ring immediately after a hearing & follow this up with a full written Note of Hearing. It also means that I truly understand time recording & how long it takes to draft a Witness Statement or Directions Questionnaire. This has been invaluable in my work as a Specialist Cost Barrister & as a Deputy District Judge, at Detailed & Provisional Assessments & in Costs Budgeting hearings. I really understand how a Solicitor's file works. I understand the challenges in their role, how costs are based, and the level of costs required to run a case.
I do think that more Solicitors move to the Bar and there is greater fusion of the legal professions than there was 5 or 10 years ago. This is partly because of changes in how the legal profession operates with Alternative Business Structures & Multi Disciplinary Partnerships. For example I am currently supervising a pupil for a national firm of solicitors who have registered as a pupillage organisation. I am the pupil supervisor, so the pupil spends 2 days a week in chambers and the rest of the time with his firm.
Tell us a bit about Kenworthy's and what sets it apart from other Barristers' Chambers?
Kenworthy's Chambers are a positive and pro-active set, who adapt well to change in the legal profession and have facilities such as a Mediation Suite and Lecture Theatre within chambers. They work closely with Solicitors, Insurers, Local Authorities & Alternative Business Structures and also do Direct Access Work.
Who do you act for and on what kind of cases?   
I act for a number of national firms, insurers and local authorities. My practice is personal injury and costs. Costs is a vast practice area as it pervades every area of law. Whatever a case has been about there is always a Bill of Costs at the end. My highest value case was a £16,000,000 Bill of Costs arising from a construction dispute.
What does a typical working week look like for you as Head of the Civil & Costs Team?   
The most wonderful thing about the Bar is that every week is different. This week I am in Court locally in Manchester as a Barrister & as a Deputy District Judge. Next week I am doing two high value costs cases, one in the North East and the other at the Senior Court Costs Office in London.
How often do you sit as a Deputy District Judge? What has been your biggest challenge in this role?
I sit as a Deputy District Judge as often as I can, on average once a week. My biggest challenge in this role is the sheer range & breadth of work that is covered, contract, insolvency, consumer, family, holiday claims human rights and my own comfort areas of personal injury & costs. The Small Claims Limit has been increased to £10,000, which means that Litigants in Person can be representing themselves in a variety of cases [such as Building Disputes & Contractual Disputes]. I have so much respect for full time Judges and their extensive knowledge across such a wide spectrum of the law.
Who's been the biggest influence on your career?
My late god father, Mr Justice Sir Michael Sachs, who was the first solicitor to become the Court of Appeal Judge. His intellect, pragmatism and humour were inspirational.
What has been your greatest achievement so far in life? 
I was privileged to be appointed a part time member of the Judiciary and am fortunate to be able to combine this role with an exciting career at the Bar. Life is always interesting and always busy!!
I truly appreciate the challenges faced by all working mothers who are constantly facing conflicting demands of career and family. I am a wife, a mother [& a step mother], a sister & a daughter caring for elderly parents. My greatest life achievement is juggling these demands!
Can you tell us a bit about your personal life? Growing up, education and family?
I was born and bred in Manchester and went to Adelphi House Grammar school. I undertook the usual Law Degree and Solicitors Examinations before transferring the Bar. I had a happy childhood with my lovely family. My father was in the Navy before becoming a Solicitor. In his spare time he was a prolific writer and a practising magician [who invented many tricks & was a member of the Magic Circle]. I still enjoy spending time with my wonderful parents who never cease to amaze me!
What might you be doing now if you had not pursued a career in law?
Interior design! I have always had a keen interest in property and an addiction to programmes such as 'Grand Designs'. This would definitely have been my choice for an alternative career!!