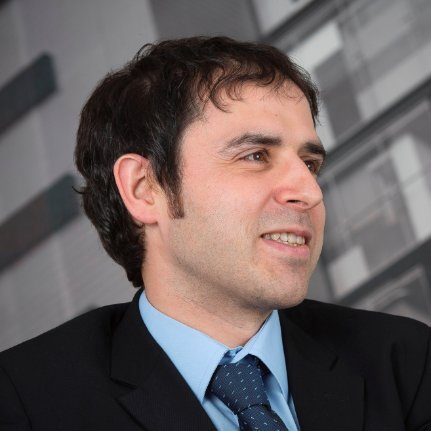 1. Tell us about the work that you do at myhomemove
My role at myhomemove is focused on strategic IT projects, from discerning business needs through to business case, commissioning and delivery. Myhomemove is a progressive and innovative company with a clear view of the value that IT can lend to the overall proposition so there is always a challenging agenda and plenty of interesting, cutting edge developments to work on. We're looking to double our case load in the next two years, and IT change and the efficiency it can bring is a big part of that overall picture.
2. How would you encourage investment in Legal IT?
Legal services providers have traditionally been a little staid in the sense of IT investment and have seen IT as a "lights on" part of the operation – perhaps a "necessary non-value add". I would advise law firm leaders to look at wider industry, where investment in information and knowledge systems and in methods of boosting productivity through simplification of human processes is simply accepted as the way to do business. Tesco or Aldi wouldn't attempt to manage their business the way many law firms do.
3. What are the biggest challenges that you face when working on a change project?
In any change project people, processes and technology are usually the areas of focus. Processes are usually the starting point as there can be a lot of investment, both capital and personal, in existing ways of working. To effect change in process, the people who are invested in it must be persuaded that change is the right thing to do. Generally technology is a controllable dimension, once people are on board and process change is defined.
At myhomemove the rate of change and the appetite of the business to evolve and further develop is often a consideration. We have to choose the areas of investment carefully as although the business is constantly evolving and reinventing itself we can only execute so much change at once.
4. What trends have you noticed in the legal IT space over the last 18 months?
There seems to be a greater level of investment over the last couple of years, which is very encouraging. Technology-wise we can see a movement towards greater levels of business process automation, an exploration of artificial intelligence and a continuing move towards consolidation of business systems, reflected in the continuing darwinistic consolidation of legal IT providers. Generally firms are taking a more long-term view and returning to strategic rather than tactical planning. This shift in outlook presents opportunities for emerging technologies such as AI and for consideration of technology delivered over mobile devices.
5. The need to change Vs Budget constraints seems to be a regular contest across any industry. Are you exposed to this conflict? If so, how do you best manage the expectations of stakeholders both driving for change yet also hoping to keep costs as low as possible?
As the market leader in mover conveyancing services, and with ambitious plans to consolidate this position, myhomemove is a great place to work as an IT professional. We do have the same constraints as every other business in the sense that we have finite capital and people resources with which to execute change. Where a case can be made the business is willing to invest, and this year our agenda includes a full case management system upgrade, a refresh of our client online proposition and an update and a consolidation of our estate into a converged infrastructure.
This investment doesn't come cheap and the business is always keen to see progress. Effective communication is key, and as well as stakeholder engagement as appropriate through the course of change projects, business briefings and budgetary updates, we have developed a project reporting system which allows the business to browse the status of all tasks on all projects as required and which automatically generates highlight reports and gives a visual representation of progress. This helps to keep everybody on their toes!
6. Are there any specific industries you will specifically look towards for inspiration when reviewing your own systems and thinking "what next"?
Law firms in my experience, particularly those in general practice, tend to be a little inward looking in terms of their attitude to technology. It's right that they should broaden their focus and consider the opportunities that effective use of IT, and the right sort of IT systems, can bring. Law firms could learn a lot from the retail sector. Intimate, detailed and immediately available knowledge of suppliers, clients, supply chain and tools to assist with quoting , pricing and yield are not on the table for a lot of law firms at the moment. To some extent you could say that firms are trying to manage themselves in the dark.
7. Are there any new developments within the Legal IT space that are exciting you?
Data and knowledge sharing technologies are continuing to develop but it is the potential application of Artificial Intelligence which offers vast opportunities for process efficiency and automation and which is the really exciting thing at the moment. It's easy to imagine how AI could optimise and perhaps transform straightforward admin processes today, and not too difficult to imagine that straightforward legal processes could be largely automated. This should excite law firm partners too, in the short term at least, as those with the courage to run with AI will see a significant competitive advantage.
Longer term, who knows. There have been predictions that the onset of AI could cause a structural collapse in law firms, or at least a complete realignment of business models. It's impossible to say at what pace AI will move or what the effects will be but it will be very interesting to see it progress.
8. Can you offer an opinion on the current trend of "North Shoring"?
It makes sense as a straightforward business decision, lowering costs and offering opportunities for bringing fresh blood into organisations. There are fantastic facilities, lower cost staff and great communications in the northern cities which it would be foolish for firms with higher local cost bases not to explore.
When north shoring in legal processes began several years ago some firms were slightly surprised by how costs crept up and I think in north shoring support services they should be very careful that it doesn't happen again.
9. Can you tell us more about the award that myhomemove recently won? (Best us of Technology – Mortgage Finance Gazette Awards 2015)
The award was for our online client portal, eWay. It essentially offers our clients complete visibility of their case and documents, and allows them to make payments, contact their conveyancer and fully interact with myhomemove online. It also has a number of embedded processes which really drive on cases, which is good for us and for our clients. We hope to win this award again with one of our current major projects, which is a complete refresh of the eWay system with a new look and feel, much more features, a fully responsive site and mobile app versions.
10. Your Linkedin profile says that you're into sports – football and marathon running; what do you do to relax outside of work?
I support Liverpool and will be taking my son to most matches next season. Perhaps not the best time to pick up a season ticket but can't be as bad as last season. I do a lot of long distance running. I do a marathon most months these days and have recently completed a charity running challenge. I'm trying to get into fell running, which involves running up and down steep, massive hills and trying not to get too covered in the smells of the countryside.