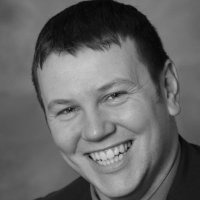 If you Google 'April Jackson' then you will discover that the search engine does not think the English legal system is as important as the woman who was crowned Miss Jamaica in 2008! Tag '2013' on to the end of that search and you will find the first of many articles that have been borne of legal's little local difficulty and what has been described as the biggest shake up in Civil Litigation costs and funding since Woolf over a decade ago. Woolf's enquiry was itself the 63rd such review in 100 years (Ed. I remember my law degree so "Elliott and Quinn, the English Legal System 10th edition (Pearson: 2009), Chapter 22, pg. 511")!
Most of Lord Justice Jackson's recommendations have been bundled into the Legal Aid, Sentencing and Punishment of Offenders Act (LASPO) which comes into effect from April. So will LASPO have the same impact as the giant meteorite that struck the Yucatan Peninsula 65 million years ago? Or will Solicitors, who have proven to be a resilient lot over the centuries, pick themselves up, dust themselves off again and take advantage of any of the opportunities presented by the changes? We approached Craig Budsworth (pictured), Chairman of the Motor Accident Solicitors Society (MASS) and Partner and Head of RTA at Manchester based Glaisyers Solicitors, for his opinion.
The end of the world as we know it?? Yes but no more than what we had to deal with post CPR introduction. There are changes and these will have a significant impact on claimants in respect of deductions from damages to cover success fees and ATE premiums and one of the biggest challenges will be explaining this to clients.
Which areas of law will be affected most by Jackson and LASPO? Of course I'm going to say this but I do think that PI will be affected most. The reason for this is the additional ban on referral fees that is also being implemented.
Do you see the implementation of the Jackson Reforms as jobs negative, neutral or positive? The government wants to see the number of claims reducing and undoubtedly the changes will see this happen. Accident victims will be put off from pursuing a claim.
What types of opportunities may present themselves? Opportunities will be around how you can explain this to clients within a marketing structure that complies with the referral fee ban. Easier said than done!
Who can take advantage of these opportunities? Firms who already have a good client base and who have a route to market that don't rely on referral fees.
?and what next? The amount of change will already have had a dramatic impact on access to justice and the biggest concern is that the government seems hell bent on further changes, such as the small claims limit and a reduction in fees. Changes need to be balanced and a full impact assessment needs to be considered before any further changes are implemented.