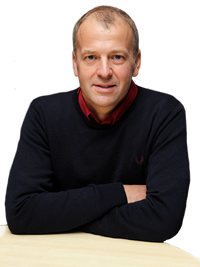 Do you Tweet?! We are keen Tweeters! We use our Twitter site (@neilhudgellsol) to keep clients and followers up to date with all our company, community and industry news. In 2012 we have gone from 244 to over 1,100 followers so clearly people like what we have to say!
Why law and why your particular area of expertise? I set up the firm in 1997 having left a large practice who I felt didn't offer clients the level of service I knew they deserved. Personal Injury and Medical Negligence claims are our specialism because it's an area of law in which the 'man on the street' has to fight the big institutions or insurance companies. I like to think we are doing our bit to help the underdog which appeals to my strong sense of justice.
Describe your firm in three words. I'd rather let our clients describe us. Their feedback tells us they think we are honest, friendly and experts?amongst others!

What do you enjoy most about your job? Taking the client through the compensation claim process, which can seem very daunting, in a jargon-free and open way. Many of our clients come to us when they are at their most vulnerable so helping them through the process and getting them not only the compensation but also the rehabilitation and support they deserve is very rewarding.

In these tough economic times, what is the most challenging element of your job? Although times are undoubtedly tougher in the industry, we are not finding it hard to grow the business. We see deregulation and opening up of the industry as an opportunity. As many firms are withdrawing from the Personal Injury market, there are opportunities for us to take over their caseload so we can grow our business further. In tough times, those who cannot compete will leave the sector and those with a strong client base and growing reputation, like us, will go from strength the strength. We are promoting an acquisition strategy through our site www.webuyanyfiles.com.
In your view, what does the future hold for the legal profession? The deregulation of the industry, the so-called 'Tesco Law', will shake up Law to an extent, although the momentum there at the moment is pretty steady. A lot of people are un nerved by the plans to increase the small claims limit which will wipe out 80% of claims and are maybe sitting back a little as a result. The Jackson Reforms and what they mean for mainstream work; we will be doing 4 times as much for the same value so firms that can't source their own work are going to be in some difficulty.

Who's been the biggest single influence or inspiration in your career? My grandparents; honest and hardworking. Very simple qualities but unbeatable!

What advice would you give to an ambitious Solicitor at the start of their career? Get in touch! We are always looking for experts in their field, with a strong track record of success and a client focused approach.

What has been your greatest achievement so far in life? I am the Chairman of Hull Kingston Rovers RLFC and taking them from National League obscurity to Super League contenders has been a great joy and challenge over the last eight years.

Please tell us a little bit about you. I grew up in East Hull which is why I opened the first of our offices in my local community. I studied Law at Hull and Staffordshire and I was awarded a doctorate in 2009. I am also a former Vice President and a current sponsor of Hull City. I am a keen runner and take part in events such as the Hornsea 1/3 Marathon which the firm sponsor annually. Along with Hull KR, my family keep me busy away from work. As I have three daughters still living at home, often my biggest challenge is getting into the bathroom!