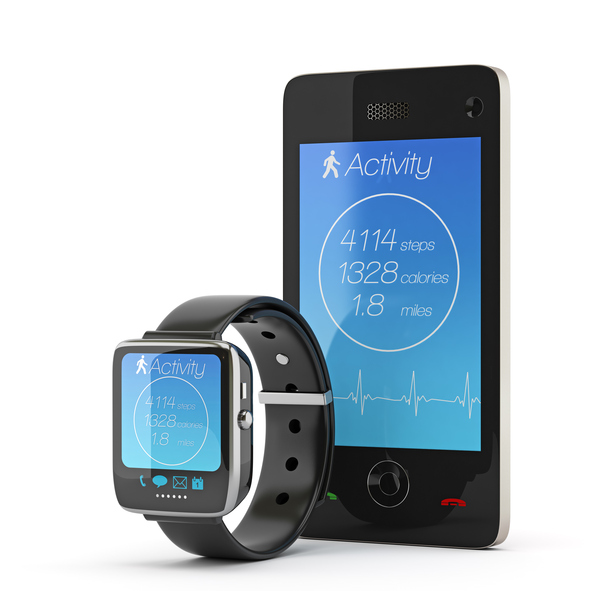 One of the biggest risks to health is a sedentary lifestyle. Legal professionals, including office-based workers, spend hours at a time seated either at a desktop computer or at a table conducting research. Being active during the day is vital for maintaining good health. Luckily, there are several ways of using technology to get fit. Read on for a few ideas on getting the most out of technological devices as you strive for a healthy lifestyle.
Count the Steps
Taking 10,000 steps a day is recommended for good health. There are some excellent ways of counting those steps, too, even when you have a desk-based job. A pedometer app is an excellent way to monitor activity, and it recommends that people walk or stand for at least two hours daily. Climbing the stairs, having a walking meeting, or just walking down the corridor instead of sending an email are all great ways to avoid sitting for too long. Some apps such as Map My Walk are free to use.
Wearable fitness devices worn as bracelets are also effective at monitoring steps, weight and caloric intake. They will show you how many calories you can burn by exercising, with details for type of exercise, such as cycling to work or walking around the block at lunchtime. Wearable devices also let you set goals so you get a sense of achievement when the target is reached. Don't forget to start small, working up to more achievable aims.
Cut the Snacks
Working on a stressful project can have you reaching for sugary and salty snacks to keep energy levels up. Using technology to monitor calorific intake and restrict calories is a great prompt for staying away from the candy bars. Apps such as My Fitness Pal show workout calories, exercise and weight in one go, helping you become more aware of your food intake and activity levels. Some apps have the ability to scan barcodes and are adept at identifying just how much sugar and calories are hidden within. Informing you of the specifics can encourage healthier eating.
Another way of cutting calories and ramping up exercise is to use a social network focused on the same aims. You'll find online peer support to help you through challenging days, which will enable you to kick bad eating habits. Networks include LF Connect and Spark People.
Step Up With Activity
Using technology to connect to fitness activities is a great way to discover groups and meetups. Park Run online will give you a list of runs taking place in your neighborhood and it will connect you to like-minded people. There are even apps that charge you for missing a fitness appointment, such as Gym pact. Devices will also let you know if you have been sitting too long, warning you to take a break.
As you know, driving to meetings takes significant time out of the day. Consider holding a teleconference instead and using that time to workout at the gym or at a local swimming pool. Finally, instead of charging your cell phone at the wall, invest in an exercise bicycle charger for the office that enables people to cycle whilst they recharge.
Technology used in the right way can encourage exercise and a fitter lifestyle. There are many methods of integrating fitness into the work day, which can help you stay healthy, even in a desk-based job.