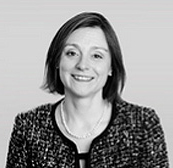 Our MD Kath Riley met Suzanne Gill at the Law Society Gazette's Roundtable Discussion on "Women in the Law" which took place in March this year. Suzanne will no doubt take an interest in the impact of the SRA's training reforms announced on 28th July.
Suzanne is a Commercial Property and Planning Partner at Legal 500 and Chambers rated London based law firm Wedlake Bell. She is also the author of the UK Property chapter in Sweet & Maxwell's "Global Telecommunications Law & Practice" and Commercial Property Editor of the Law Society Gazette.
1. Tell us about Wedlake Bell LLP We're a medium sized law firm based in London. We offer discerning clients both here and abroad bespoke legal advice. We not only deal with the full range of Corporate, Commercial and Property matters but we also advise our clients on their private affairs. Our size means that we can ensure the highest level of service and Partner involvement that our clients have come to expect.
2. Tell us about your role as Commercial Property and Planning Partner I act for a range of clients dealing with a variety of Property law issues from international companies to small developers. As you'd expect from a wide client base like this, every day is different!
3. How is business? We're starting to see strong and sustained growth in Commercial and Residential Property in London and the South East which is being reflected in the number of instructions we're getting. The other parts of the firm are also growing well. Last year Wedlake Bell recorded its most successful year ever and we are optimistic about this year too.
4. What do you enjoy most about your job? I really like the variety of my case load. I'm lucky to have a very loyal client base having acted for a number of my clients for over fifteen years now. Some of these clients have become friends which is fantastic.
5. What is the most challenging element of your job? It can be difficult to get a deal done as quickly as my clients would like if the firm of Solicitors on the other side don't respond- maybe their client isn't in such a rush or maybe they're overworked. Striking a balance between keeping my case near the top of their pile and being a complete pest can be really tricky at times but it's just part of the job.
6. How many hours a week do you typically work? Between forty and fifty hours normally though sometimes longer. I don't often work at weekends.
7. Tell us about one of your landmark matters - one that really stands out for you in your career. Why was it so significant? In 2000 I acted on the acquisition of a European HQ building for an American client. It was really too big a job for someone of my level at the time but the Partner I was working for trusted me and so did the clients. It was the first time I'd run a deal where the colleagues reporting to me were more senior - I got a promotion as a result. I'm still working for that client today and still involved in the building. In addition, the client has given me many other instructions since. The Solicitor acting on the other side, who could obviously tell I hadn't done anything that significant before, still treated my comments with courtesy and respect.
8. To the outside world your job sounds rather glamorous - advising Jimmy Choo on their New Bond Street store and acting on the purchase of a Mayfair home valued at £27million by a private individual. Is there a touch of glamour to your job? I've also acted on the letting of the public toilets at Aldershot bus station: it's not all glamour! The legal issues are pretty similar whether the shop is in Bond Street or Bootle. I suppose there's more champagne involved in the glamorous deals though.
9. What are the challenges for Commercial Property over the next twelve months? It will be interesting to see the recovery spread to the rest of the country beyond London and the South East. My clients are still finding it challenging to deal with lenders – cash buyers still have a real advantage in the current market.
10. You are also the Commercial Property Editor for the Law Society Gazette. This is quite an honour as it is surely a reflection of your level of expertise in this area...? You're very kind! I actually think it reflects the fact that I like writing articles about the law as well as practising it – that doesn't appeal to everyone.
11. You completed an MA Economics at Cambridge. Why the switch to law? I loved Economics but struggled with the mathematical parts of it. It used to take me all day to see a pattern in a set of statistics when others on my course could spot it in moments. The University Careers Service thought I'd find Law an interesting and varied career and I'm pleased to say they were right.
12. What is the best piece of advice you could give to an ambitious Solicitor at the start of their legal career? Always look after your clients – tell them nothing is happening, tell them something is happening and tell them what's happening next. Your clients are your income and your pension.
13. You were Deputy President of the Student Union during your time at Cambridge. Was this quite a coveted position? It was only coveted by people interested in student politics! I learned a lot about how to work with a range of people and how to conduct myself in meetings during my year in office. I also learned that I didn't want a career in politics.
14. You are an advocate of the benefits of work/life balance in particular that child care should not solely fall on the shoulders of the mother. What has been your experience of juggling work and a successful career with family life? I think the whole family is richer if children see their Mothers at work and their Fathers in a caring role and vice versa. There are definitely challenges though – missing the only goal your child has scored all season and running conference calls from home dressed as a witch on Halloween. With my employer hat on I've seen female colleagues get completely stressed out by trying to work and do all the childcare.
Thanks Suzanne