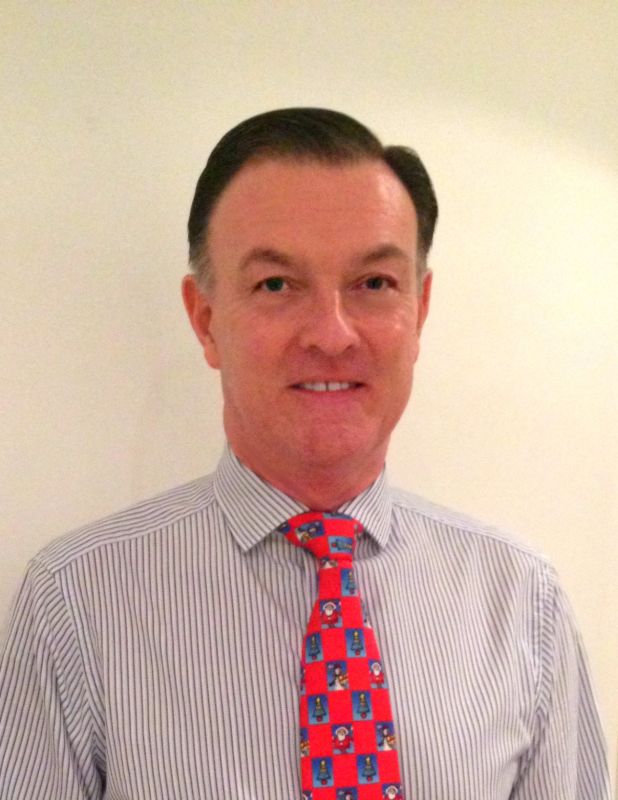 There's plenty of talk of about M & A in the sector this time of year so we thought it would be timely to have a conversation with Brian Corcoran - Director and Co-Owner of Assure Law Limited. Brian knows a good deal when he sees it.
Almost 12 months to the day Manchester based Top 200 law firm Linder Myers filed notice of its intention to appoint administrators - having slipped into a tailspin following a downturn in trading on the back of a very ambitious acquisition spree. In March 2014 the 92 year old firm was brought back from the dead and rescued through a debt restructuring deal including investment from Brian's company Assure Law.
1. Tell us about Assure Law please Brian
Assure Law is a specialist legal services consultancy providing strategic and operational advice to law firms. We bring dynamic commercial skills and managerial creativity, allowing lawyers to get on with practicing law. We offer a diverse range of services, from Valuations and M &As, to risk, compliance & outsourcing. We also have a lead generation product, Lawyers2You and we recently acquired the High Street Lawyer Network.

2. For nearly 25 years you have been advising the professional services market place and last year you set up Assure Law. Why the move specifically into the legal sector?
I became aware that the legal sector was facing ever increasing business challenges. Law firms are seeing some of their more traditional income streams disappear and the sector is struggling to keep pace with the changes needed in today's market.
The accountancy world faced similar changes 10 years ago and so I could see as an accountant that my skills and those of my colleagues were ideally suited to assist Legal Firms in securing a sustainable and prosperous future.
3. So how is business?
Brisk! As law firms get busier, our input in helping run the day to day commercial side of legal practices is continuing to grow. With many Partners approaching retirement age, advising on practice succession is becoming a large part of our role. The prospect for creative exit strategies has developed tremendously over the last few years and we expect this to continue. The launch of our B2C product Lawyers2You has got off to a flying start and High Street Lawyer is going to be keeping me busy in 2015. We also have other new products in the pipeline, so it's all go!
4. What do you enjoy most about your job?
The diversity is what keeps this job exciting. I can find myself talking to fellow parents on the rugby touchline on a Sunday and be meeting them in their offices the next week, following a brief chat as we cheer our children on!
5. What are the key challenges facing law firms at the moment?
Managing partnership hierarchy is an issue for most Practices together with ever challenging funding requirements. There is also a huge administrative burden faced by modern legal firms. We are able to bring our creative approach to solving this, for example, by assisting with outsourcing some of their day to day business functions.
6. Over the years you must have helped and advised countless businesses. Is it possible to pick just one that really stands out for you in terms of the work you did for them?
The work that I am most proud to be associated with is the rescuing of the firm Linder Myers in 2014.
I am very aware that behind every job in jeopardy there is a family who will be affected.
To facilitate this rescue, we used innovative solutions and a huge amount of determination, which resulted in the saving of an established Firm, together with hundreds of jobs. This ground breaking model is one that we expect to be replicating in the future.
7. You are a Chartered Accountant by trade – why did you not pursue the more traditional career route for an Accountant?
I was fortunate enough to train under a very dynamic Partner, who opened my eyes to the excitement of the business world & there was no going back!
8. You are an accomplished Networker - what is your secret?
People interest me, if I wasn't doing this job, it was once suggested that I should work for Hello Magazine interviewing the rich and famous.
9. Who has been the biggest influence on your career and why?
My family, they provide both my motivation and support.
10. What has been your greatest achievement so far in life?
Professionally the rescue of Linder Myers and personally, becoming a father.
11. Tell us about you - childhood, education, family and interests etc.
I was born and brought up in Bramhall and went on to train with a large independent Accountancy Firm in Manchester. I now live in Wilmslow with my wife and two sons. When possible I enjoy watching Rugby, keeping fit and driving nice cars.
Thanks for your time Brian.