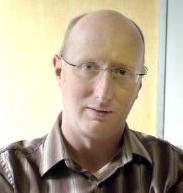 With funding for access to justice under the spotlight again, it's a good time to speak to someone who is fighting back. Steve Hynes is the Director of Legal Action Group (LAG). LAG is a charity who through their publishing and training services play an important role in increasing Lawyers and Advisors knowledge of the law. LAG carries out policy and campaigning work mainly focused on access to justice and publicly funded legal services. Prior to joining LAG, Steve was the Director of Law Centres Federation (LCF). Steve is also the author of 'Austerity Justice' published by LAG.
Tell us about the Legal Action Group Steve...
Legal Action Group (LAG) was founded in 1972. We are independent of the providers and funders of legal services. We promote access to justice as a fundamental democratic right and undertake policy research on access to justice issues. Through its programme of publications and training for Lawyers and Advisors, LAG also aims to increase the quality and availability of legal advice. LAG is self-financing as our publishing and educational activities provide most of our income. Our publications include the monthly journal 'Legal Action' and over forty books on the Law.
Tell us about your role as Director of Legal Action Group
It's a varied role which includes writing for our publications, managing the charity and commenting in the media on legal aid and access to justice issues. I've also written a couple of books, the latest of which is 'Austerity Justice'.
What do you enjoy most about your job?
Working with the staff and board at LAG who are all very committed to the charity and our mission.
What is the most challenging element of your job?
Dealing with the consequences of the Legal Aid Sentencing and Punishment of Offenders Act which from April of last year cut over 600,000 cases from the scope of Civil Legal Aid.
What is the future for Legal Aid – what key challenges does it face?
The Legal Aid system continues to ensure the public enjoys equality before the Law in criminal cases and also a number of Civil Law matters. The main challenges are ensuring adequate levels of remuneration and a better and more stable system of administration to retain good quality Lawyers in the scheme; and persuading the politicians to invest in access to justice for the public.
You made the headlines recently being a Commissioner on the Low Commission which has provided a strategy for access to advice and support on Social Welfare Law. You must have been delighted to have been a part of this…?
The Low Commission was established by LAG to bring new thinking to the provision of Social Welfare law services. Lord Low and his fellow Commissioners were brilliant to work with and we are now embarking on the next phase of the work which is to cajole policy makers into implementing our recommendations.
You completed your LLM. Why did you not follow the traditional route and go on to do your LPC and ultimately qualify?
I nearly did! I was fortunate working in a Law Centre to have the option to complete my Training Contract there but the job came up with Law Centres Federation and I was lucky enough to get it!
All your professional life you have been fighting for access to justice for all. What sparked this interest for you? Was it your time spent working in a CAB in Manchester?
To be frank I'd frequently feel angry on behalf of clients at the injustice they were suffering and wanted to use the Law to help them. It was especially satisfying to be able to specialise in Employment and Discrimination Law and be able to take a case from an initial interview through to a tribunal or other court.
We often see candidates starting out in their legal career undertaking Work Experience in a CAB – would you recommend everyone to do this?
Working in a CAB or other not for profit advice centre is an excellent experience for anyone who wants a career in Law, it helps develop practical skills such as interviewing clients.
What has been your greatest achievement so far in life?
Being involved in legal policy work can often be frustrating and you can never be sure how much you, your organisation or others might have contributed to any policy change. A coalition of campaigners, which LAG played a leading role in, did win some concessions on the LASPO Act - such as an amendment to allow a future government to return areas of law to the scope of Legal Aid. Whilst at the Law Centre and with a previous employer I represented clients in a number of pregnancy dismissal cases which contributed to changing the law at the time. I don't know about calling this my greatest achievement, other people contributed, but it was professionally probably the most satisfying.
Tell us a little bit about you
I was born in Belfast but moved to Manchester just before starting school. My first Degree was in Psychology as I'd wanted to become a Clinical Psychologist but volunteering with the CAB taught me I'd be a much better Lawyer than Psychologist! I'm also a keen golfer.
We also understand that you are a keen Brentford Football Club supporter
I'd much rather play football than watch it but there comes a point when you realise you are spending more time injured than playing and I go to England matches with my son and happily support them (unless they are playing Ireland or Northern Ireland!).
Thanks Steve