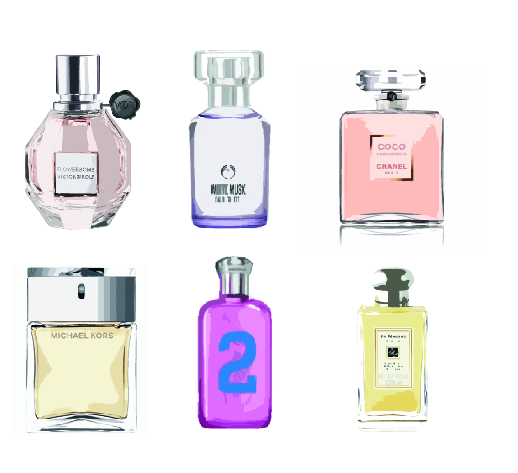 You will not have failed to notice that it is Mother's Day on Sunday. The publicity has stepped up, there will no doubt have been the odd reminder given but you are still confident you will find the time to put your hands on the gift that says you care.
However, if a bottle of perfume is on the cards and you are a legal professional who is negotiating with only a small window of time there is nothing worse than going in blind.
So just in case we asked the Douglas Scott team to name some of their favourite fragrances, reasonably priced that you can get your hands on in most department stores and on city centre high streets.
Viktor&Rolf FlowerBomb
Recommended by Business Analyst Aimee Rwathore
What they say - A floral explosion, a profusion of flowers that makes everything more positive.
What you pay - £80 for 100ml
White Musk, Body Shop
Recommend by Recruitment Consultant Lara Shannon
What they say - A soft and velvety signature scent for every woman, for every moment. Forever sensual.
What you pay - £44 for 100ml
Michael Kors For Women Eau De Parfum
Recommended by Recruitment Consultant Hannah Allan
What they say - A casual very romantic flowery scent with fragrance notes of rich, deep florals, very sensuous.
What you pay - £70 for 100ml
Ralph Lauren Big Pony Miniature Fragrance Gift Set for Her
Recommended by Recruitment Consultant Matt Roby
What they say – This fragrance is for an alluring flirt with a romantic spirit. Playful and irresistible, this modern woman follows her heart…and she just might break yours (hmm maybe not then Matt!).
What you pay - £35 for 4 x 10ml
Jo Malone Lime Basil and Mandarin
Recommended by Recruitment Consultant Alex Forsberg
What they say - Peppery basil and aromatic white thyme bring an unexpected twist to the scent of limes on a Caribbean breeze. A modern classic.
What you pay - £44 for 30ml
Chanel Mademoiselle
Recommended by Marketing Assistant Natashia Easterbrook
What they say - The essence of a bold, free woman. An oriental fragrance with a strong personality, yet surprisingly fresh. Oh, and stays on all day.
What you pay - £75 for 50ml
Happy shopping