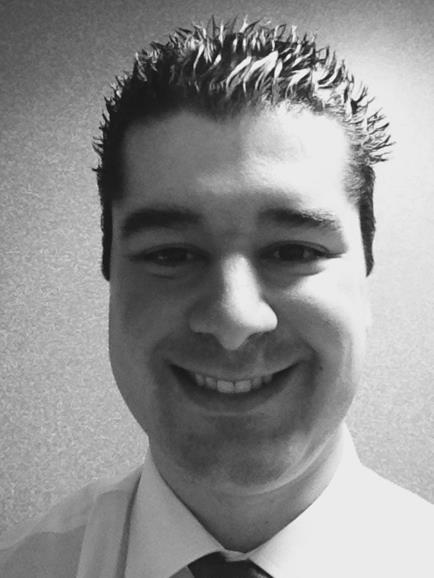 As part of the data we gathered for the 2015 Salary and Benefits Benchmarker we looked at how satisfied legal professionals were with their jobs, salaries and benefits packages as well as other triggers such as stickiness in their current role. We are delighted to say that Cheshire based Tristan scored highest.​
We decided to catch up with Tristan and find out a bit more about him and his career in the legal profession.
1. Tell us about Bott & Co
Bott & Co is a fantastically vibrant, award-winning law firm situated in the leafy Cheshire town of Wilmslow. Whilst the firm specialises in personal Injury law, given the recent landmark Court of Appeal cases of Huzar v Jet2 and Dawson v Thomson; the firm is now the market leader in Flight Delay Compensation and has featured on the BBC's 'The One Show' amongst other well-known television and radio broadcasts.
2. How's business?
The firm is thriving at the moment and this is due to both the way it has restructured its personal injury operations strategy in the wake of the LASPO reforms (which came into effect in July 2013) and also of course due to the two landmark flight delay cases mentioned above. Case intake is consistently ahead of forecasts and since I joined in May 2014 and overall staff levels have risen by 20%.
3. What do you enjoy most about your job?
I am enjoying achieving the best possible results for my clients as well as maintaining the excellent reputation of Bott & Co as market leading Personal Injury and Flight Delay Specialists.
4. Would you agree that you are in fact the Happiest Person in Legal?
Of course…I think that the key to having a successful legal career is finding a firm which matches your own personal characteristics and ambitions. Bott & Co certainly seems to be a perfect fit in relation to my career progression and indeed I have recently been promoted to a management role which is further evidence of the firm's ambitions matching my own.
5. You have also worked In-House for Liverpool Victoria and Covea (formerly Provident Insurance). What are the key differences between working In-House and Private Practice - what are the different challenges and what did you learn In-House that you took with you into Private Practice?
The main difference between working 'in-house' and in 'private practice' is the size of caseloads. During the time I spent at both Covea and Liverpool Victoria it would not be uncommon for the file handlers to be carrying in the region of 400 cases each whereas during my time at Keoghs LLP and Bott & Co, the average caseloads are often less than half that amount.
Having a manageable case load is the key to providing first rate customer service and client satisfaction and this is one of the main reasons why the current client satisfaction rate at Bott & Co is 98%.
One of the key things I brought with me into 'private practice' from 'in-house' is how to manage the expectations of the client. Often I would be dealing with people who had never been involved in any kind of road traffic accident before, let alone made a claim for personal injury compensation. Therefore I would be faced with a client who had a particular outcome in mind which would simply not be achievable in light of the facts of the case. Through explaining legal/insurance processes to the client and confirming what the most likely outcome of the case will be, the client is more likely to co-operate and the opportunity to complain is minimised.
6. Who has been your biggest influence in your career and why?
My family has been my biggest influence, from my parents who are retired dental surgeons, to my wife who is also a qualified solicitor. My family inspires and influences me to achieve my professional goals and ambitions while supporting me every step of the way.
7. What made you decide to go into the Law after studying Philosophy?
I had always wanted to be a lawyer but it is such a competitive profession and marketplace to enter and therefore I decided to study an alternative degree at university and convert to law at a later date. My thinking was that having two degrees would set me apart from my competition and make me a more attractive proposition when applying for a training contract.
8. Has your Degree in Philosophy been of value and helped you in your legal career?
Studying Philosophy has given me many of the fundamental skills required to be an effective lawyer such as an analytical and methodical approach to litigation and the ability to apply logical reasoning to find flaws in an opponent's strategy.
9. What has been your greatest achievement so far in life (personal or professional)?
My wife and I have two beautiful boys and have been happily married for 7 years – I cannot think of any professional achievement which would supersede.
10. You're a bit of a football fan and support Manchester United. What ignited your passion for the Reds and has your enthusiasm rubbed off on your kids?
My dad is an avid Manchester United fan, as was his own dad, so it is very much an inherited passion for football and for Manchester United which will undoubtedly be passed down to my own boys.
11. You are a keen traveller. Of those you have visited so far - which is your favourite destination, and if money was no object – where would your dream holiday be?
My wife and I went to Bora Bora, a small island in French Polynesia, for our honeymoon and we both agreed that if money were no object we would return for a longer visit. It is without doubt the most beautiful and exclusive place we have ever been.
12. You also enjoy cooking – what's your signature dish?
My mum was born in Lahore, Pakistan and she has passed down many of her family's traditional cooking techniques and dishes which I have adapted to my own taste. I guess my signature dish would be my own version of Tandoori Chicken Tikka which combines the essence of a traditional chicken tikka with an element of masala.
13. Tell us about you (childhood, education, family life and interests etc.)
I have a wife and two beautiful baby boys and when I am not cooking or watching Manchester United I enjoy taking day trips or overnight hotel stays. Before completing my Philosophy degree at Durham University I attended The Manchester Grammar School. I obtained my law degree and completed the Legal Practice Course at the College of Law in Chester.